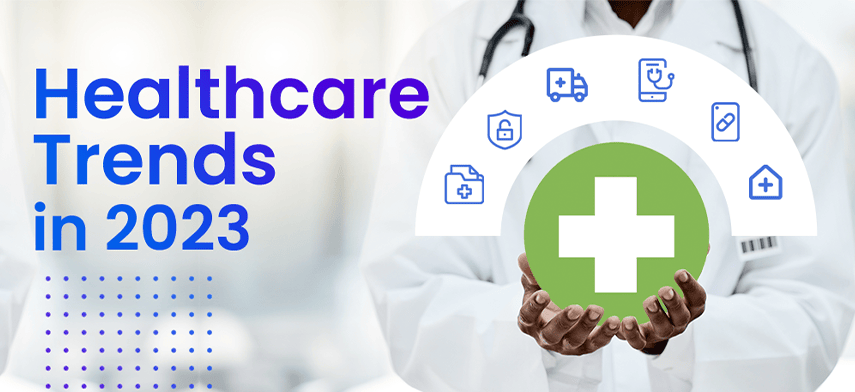 The US healthcare industry faces demanding conditions in 2023, including recessionary pressure, continuing high inflation rates, labor shortages, and endemic COVID-19. But players are not standing still.
More investment in data digitization and interoperability
As the move towards Value-Based Care and Alternative Payment Models gains more momentum, there will be more investment into associated business processes and overhaul of technology infrastructure. To find sustainable success in Value Based Care, we need digitized data and analytics at the individual patient journey level.
Artificial intelligence technologies, coupled with Machine Learning algorithms in a robust data engineering framework that enables to/from integration between systems with this digitized data, are needed to make this transition a reality. Payers, providers, patients, and other healthcare industry stakeholders benefit from moving to a fully digitalized offline-to-online patient journey, opening new opportunities in the R&D of medicines and delivery of healthcare services, while resolving barriers to treatment and improving patient outcomes. In 2023, we will start seeing an increased focus on build/buy/partner type of investments toward technology infrastructure as well as the human capital to make VBC programs a success.
1. Data normalization
Data-gathering organizations will have an economic model built around aggregating, normalizing, and storing individual, population, institutional, and environmental data. They will also promote interoperability and help ensure privacy/security.
2. Science and insights engine
Some organizations will likely have an economic model driven by their ability to derive insights and define the algorithms that power the future of health. These organizations will conduct research, develop analytical tools, and generate data insights that go far beyond human capabilities in care delivery.
3. Data, connector, and intermediary platforms
This new world of health will need infrastructure and platforms that can serve highly empowered and engaged individuals in real time. There is a need to lay the pipes. Data and platform infrastructure builders will develop and manage site-less health infrastructure to link patient/payers and care teams to a set standard for platform components. Logistics providers will run the -in-time supply chain for medication and patient facing products.
4. Individualized financier
Unlike the health insurers of today, these organizations will create the financial products that individuals will use to navigate their care. These organizations will offer tailored modular and catastrophic care coverage packages. They will drive reductions in care costs by leveraging advanced risk models, consumer incentives and market power. Price transparency and ease of access will drive the most successful offerings
5. Localized health hub
While there will be some specialty care, most health care will likely be delivered in localized health hubs. Localized health hubs will serve as centers for education, prevention, and treatment in a retail setting. Additionally, local hubs will connect consumers to virtual, home, and auxiliary wellness providers. Specialty disease access and coordination will be a unique need and highly specialized facilities where those patients can receive care. Specialty care operators will provide essential specialty care and interventions when in-home wellness and care efforts are insufficient.
Highlighting the most important healthcare trends in 2023 will enhance your organization's ability to stay ahead in the competitive market and implement the necessary services and solutions