What is driving big tech activity in healthcare?
Big tech players' presence in healthcare will grow. As they become more familiar with the idiosyncrasies of healthcare, big tech players will continue to improve their potentially disruptive technologies. In the near term, they are focusing on growing market share and building tools for a space that's notoriously slow to adapt.
Demographics
As populations age, tech companies are investing in home health and senior long-term support systems and technologies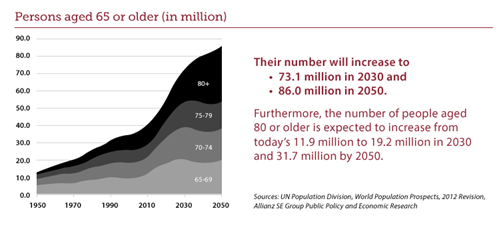 Opportunities exist in:
>>Identifying ways to improve healthcare and quality of life for older adults across care settings, from the nursing home to the community
>>Interpersonal interactions, either between older adults and family members or nursing staff or among different levels of staff in a nursing home, which can influence older adults' quality of life and health-related outcomes
>>Nurses as integral members and leaders of interdisciplinary healthcare teams to solve complex health problems and provide for older adults
>>Assessing multiple types of intervention, analytical parameters, and environmental settings to fully understand the complexity of healthcare issues facing older adults and to produce the most positive health outcomes
Fragmented Systems
The explosion of virtual care, monitoring solutions and analytics has highlighted the importance of data and interoperability and transparency. Big tech may be able to deliver end-to-end platforms that simplify data management
Interoperability is important in healthcare because patients receive care from multiple providers working in multiple healthcare systems and may be on multiple payer panels. The need for seamless patient data flow is paramount. Home-based and long-term care for patients with chronic diseases was crucial during the COVID-19 pandemic. Thanks to interoperable medical devices, many patients were able to capture certain physiological parameters (e.g., temperature, blood pressure, weight, and respiratory rate) and wirelessly transmit that healthcare data to their medical record where providers could access and monitor it. These are patients who might have otherwise fallen through the cracks during a time when stay-at-home orders were common. Many of these patients have continued to engage in remote patient monitoring throughout the pandemic because of its convenience. In addition, provider and payer organizations benefit when patients stay healthy.
Consumer Demand
The virtual push for access emboldened by the pandemic has driven patients to demand more unified, easy-to-access services and technologies. Companies focused with consumer driven user interfaces and experiences with tech companies will lead the market need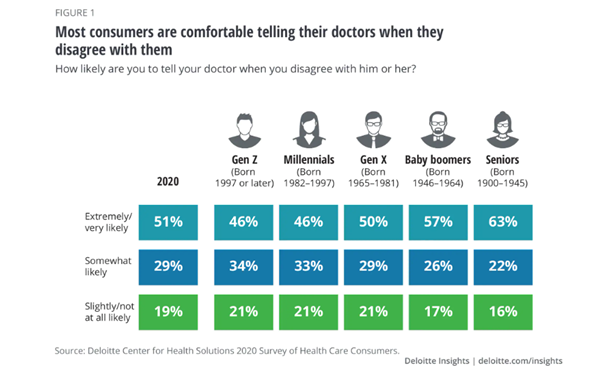 Complex Administrative Processes
Providers and payers are inundated with manual, repetitive, and time-consuming administrative tasks. Tech companies are solving for this through integrated improved workflows and automation.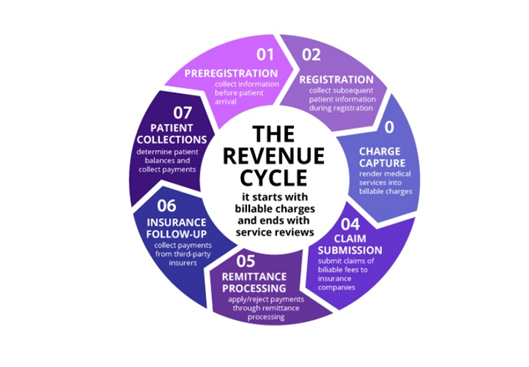 Consolidation will continue, with acquisitions most likely in the remote monitoring and home clinical spaces. Ambient monitoring technologies are growing in sophistication and represent a significant improvement in user experience and long-term adoption potential over wearables. Amazon, Apple, Oracle and Google are the most likely to pursue acquisitions in this space. Access to data is a major driver for every player. Algorithms and products increasingly depend on access to patient and user data. Gathering, leveraging, and monetizing data is a guiding force in big tech activity. Home health for seniors is the next industry boom. As global populations age and seniors increasingly accept and use technology, look for big tech to begin acquiring, designing, and marketing with the senior health and Medicare Advantage markets in mind. Black box algorithms won't go away, but transparency will become a selling point. With AI and ML this focus will continue to grow.